I could see full skies of wreaths, but the people in the earth continued in their usual manners because they did not see what I saw they continued with their comings and goings....
Then, I saw a small boy. . .
And I will shew wonders in heaven above, and signs in
the earth beneath; . . .
Acts 2:19 KVJ
The Escapes writings of "Wreaths From Heaven"
is based on a true visions of a dream from Miisrael
Join me in the Revelation of a dream of a writing
in the Book of Escapes.
Posting from Escapes December 2018
-Miisrael
(Photography by Miisrael)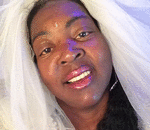 Posted By: MIISRAEL Bride
Thursday, December 6th 2018 at 1:44PM
You can also
click here to view all posts by this author...