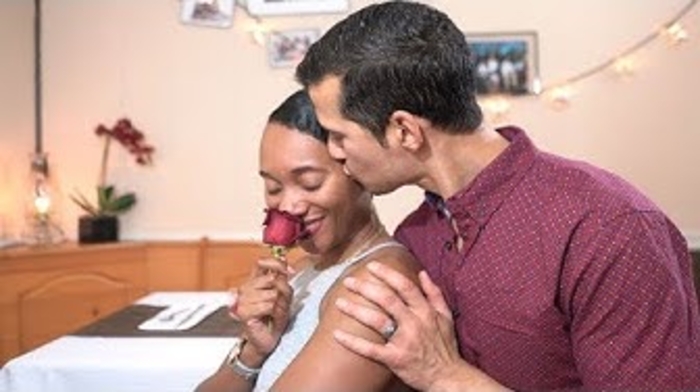 s*xy, romantic, intimate. Staying home can be more romantic than any date night out. The best part is that you don't need a babysitter. Learn how to set the scene and enjoy each other at home.
Like, Comment, Subscribe, SHARE!!!
Intro: Scarlet Fire (YouTube)
In Vlog: Music by Chillhop:
http://chillhop.com/listen
https://soundcloud.com/chillhopdotcom...
Listen on Spotify:
http://bit.ly/ChillhopSpotify
Send Here: P.O. Box 6274 Columbus, GA 31907
Products Used:
Mixed Chicks Leave In Conditioner-
https://amzn.to/2AHuLTF
Miss Jessies Leave In Condish-
https://amzn.to/2SX5tb9
Camera
-Canon Powershot G7x-
https://amzn.to/2MbB1HQ
-Sony Alpha a7s II (bundle) -
https://amzn.to/2CPC2nd
-Sony FE 50mm F1.8 Lens -
https://amzn.to/2NKtWx4
***More links and information below***
Subscribe to Iaís Channel
- The Curly Kid Channel
-
https://www.youtube.com/channel/UCMAb...
Follow Us on Instagram:
https://www.instagram.com/thecurlycoo...
Follow Ia's on Instagram:
https://www.instagram.com/curlykidcha...
Welcome to our lives! We are The Curly Coopers, a vlogging family, who uploads videos of our life together every Tuesday and sometimes Saturday. My name is Duana and my husbandís name is Curtis. We have been together for almost 15 years in July. Our life would not be complete without our beautiful children Ia (9), Isaac (7), and Isaiah (4). We keep it real and love spending time together as a family. We love to explore what is around us and more. I hope you take this journey called life with us. #couplesroutine #datenight #valentinesday
Posted By: Elly Moss
Monday, February 11th 2019 at 7:24AM
You can also
click here to view all posts by this author...