Hi There, Ladies! This is the type of woman for me: First of all, she must a nice, sweet, kind, gentle, and an intelligent woman with a good heart, soul, and attractive qualities that a man could want. These are the type of qualities that I am looking for in a future wife or s*xual partner. She must be good looking with a fine shape body. This means that her booty must be round, curvy, and thick. I don't like a flat booty woman. She is not required to have big tits because size of her tits does not matter to me, but I do like a woman with a big booty (ass). Most importantly, she must believe in God and put him first and I am second as I will do the same (I believe in God and always put him first in my life and I will put the woman that I am with second.). She must be born a woman, but not a man (pretending to be a woman as an adult) nor a hermophadite (some one born with two s*x organs). Therefore, she must be straight, but not gay (Like: homos*xual, bi-s*xual, and/or trans-s*xual (a man pretending to be a woman who had a s*x change)). She must be able to accept my sinus/allergy problems and put up with my constant spitting. -- This is a definite must thing to do! -- I can not stress enough how important this is to me. Therefore, she must think like me (I do) and believe the same way like I believe. She must believe that her spirit is angelic in nature with a mortal soul of her flesh just like I believe in myself. We must have the same morals, principles, and goals. Surely, she must be into the same things that I am into, for she must be a freaky person like me and be s*xually open minded for any thing come to mind. For instance, if I ask her, "Can I **** you in the ass?" Her answer should be without a doubt, "yes!" because this is something that's in her! -- Don't get me wrong ladies; I am not gay. I love women only that way! -- A straight s*xually open minded freak like me!!! Now! Importantly, she must be into my mind, body, and soul, but not my money, for money should be given willingly between me and her (For example: I give her money sometimes willingly and she gives me money sometimes willingly.) as our bodies are free to give to each other. In other words, no one (you or me) must do more than the other person. It is not fare to that person! We must be equals in this partnership/relationship. In her believes, preferably, she must have no kids and be willing to provide me with kids. If she already have one or more children, she must be willing to have more. Preferably, a woman whom has one or two or no more than three children that is willing to have as many children I want. She must have a kind and gentle time angel spirit and posses a psychic mind (having 6 or more senses). She must not judge me based on my situation. For instance, if I am/were homeless, she must overlook that and still give me a chance as I will do that same for her. If she have her own place (not that I am looking for a woman with her own place because money means nothing to me), she shouldn't mind me moving in with her. If the role was in reverse, I will do the same for her. For this, I offer you justice and your justice will be for me too. We must protect each other from our enemies. She must be for what is right and not for what is wrong. We must share the same colors (Green, Red, Gold, Yellow, Black, and White) and eat the same types of food (Find out what types of food that I like.). We must like that same things. For example: If I am into science fiction, cartoons, action pack, thriller, horror, etc…, she must be into the same things. Finally, she must be a faithful woman, but not a cheater. I don't believe in cheating on a woman nor should she cheat on me. I prefer that we be open, honest, and truthful to each other. If you want to see other people, you must tell me and be open, honest, and truthful about it and be willing to be accepted as a s*xual partner. A s*xual partner is called "an open relationship" if a committed relationship is not for you or doesn't work out for us. To be my wife, you must be faithful and be willing and able to join my sorority "Upsilon Rho Zeta Sorority of The House of Upsilon" organization, but not be a member of another organization. Therefore, our children or child will have inheritance through us.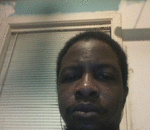 Posted By: Ramon Stamps
Monday, April 15th 2019 at 3:23PM
You can also
click here to view all posts by this author...