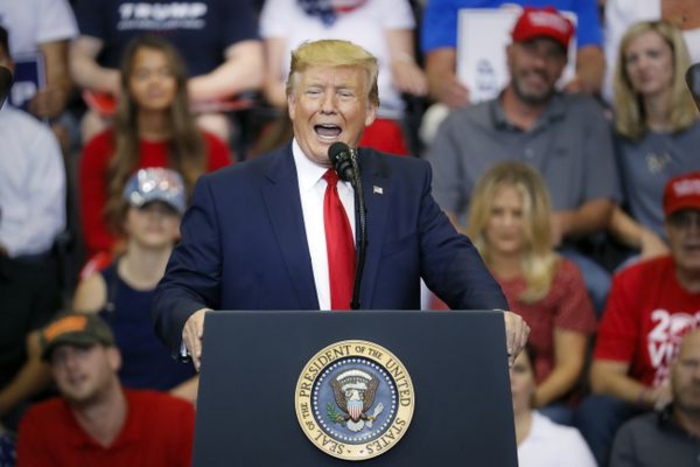 What Racism Actually Is?
To understand the reasons for racism in Trump's reign, first, we need to discuss what "racism" actually is and what does it means to be a "racist". Racism can be defined as the mindset based on racial identity that a group of people is superior to another. The most common and disgraceful example of this concept is the mentality of white supremacy over black or other ethnics.
Racism in and itself is a broad spectrum of discriminating people based on ethnic groups, and a person who holds such attitude is considered as "racist." The tenure of Donald Trump is treated as the worst-period of such belief and mentality in the U.S.
Trump And Racism: The Election Campaign
To begin with, the presidential campaign in 2016 of Donald Trump was based on the negative aspects of racism and ethnocentricity (disliking people from other countries). According to data, this degrading mindset against black, ethnic minority and anti-immigrant were the driving reasons for the support of Trump.
There is a clear and unambiguous interrelationship between Trump presidential campaign and the events of intolerant assaults. The data by FBI present that after the election campaign, the numbers of such hate-centered incidents have alarmingly increased. These incidents are more robust in the counties where Trump got winning numbers. According to data, the rise in crime is high in the 25 years, which is second after the incident of 9/11.
Reasons For Eruption Of Racism
There are various reasons for the sudden eruption of racism in Trump's regime. Some of these factors are briefly discussed below:
1. Repressive mindset promoted by Trump
The racist and intolerant attitude of Trump was always reflected in his speeches and acts, after winning the election, his approach has become more evident. By analyzing the various issues been raised by Trump on his preference have stressed animosity by white against certain racial groups. The leading example is people criticizing not only the policies by Barack Obama but also questions his validity based on his ethnic identity (as he was born to a black father). The repressive mindset advocated by Trump throughout his election campaign and now during his tenure also, has been the dominant factor of bursting racism in the U.S.
2. The limited ability of society to cooperate with all colors
In the Trump reign, American society has become more biased and fanatical against other races. For instance, a black man wearing hoody strolling late in the evening is doubted as criminal whereas a white guy wearing hoody is considered as out of jogging. The worst part is not only society, but the media which is supposed to present the truth and take part in building a cooperative society is playing negative role. They are raising and stimulating incidents that provoke such emotions of hate and bigotry.
3. Ignorant and sloppy thinking of white supremacy
"The hateful beliefs of Trump are not only been dispersed among his voters but also getting stretched across the entire country," an extract from a piece of writing from
criminology personal statement
. The psyche of white supremacy is spreading among the people and is resulting in great resentment. This mindset prevailed among voters of Trump widely and wildly, increasing intolerance against the black and ethnic minority. The rage and bitterness are getting into the root of ethical and moral values of the U.S. in the scandalous tenure of Trump.
4. Encouragement of own resentments
The recent controversy which has become a more distressing situation for racism and the ethnic minority has been the issue of the Mexican Immigrants issue. Trump has called out all such immigrant as the source of an obstacle for American society. He also has strong grudge against African-American people and has multiple times showed his discriminated behavior in his speeches and acts. Thus, the tenure of Trump has been the worst in regards to racism been at the highest in the history of America.
John William is currently working as a lifestyle blogger at
Australian Master
. He holds a Master's degree in Human Psychology. John also provides services as a consultant at
Crowd Writer
. He has written a book regarding various aspects of psychology and its impact on human life. In his spare time, he likes to play tennis and watch historical documentaries.
Posted By: John William
Wednesday, September 11th 2019 at 8:02AM
You can also
click here to view all posts by this author...